Written for:
Guild
firefly
Our first official Guild Participation Night was a success!
We had 6 people turn out for our inagural Guild Participation night. On tap was Shadowfang Keep. Since the objective of the evening was to spend time playing together we shifted into raid mode and headed into the Keep.
With Daisy marking and tanking for the first time we progressed steadily through the instance. Thank goodness Soph was with us or we would have been running around in circles all night. Naioka used her pet to off tank, Fin was on heals, and completing our party with DPS was Rahfiki and Aeladia.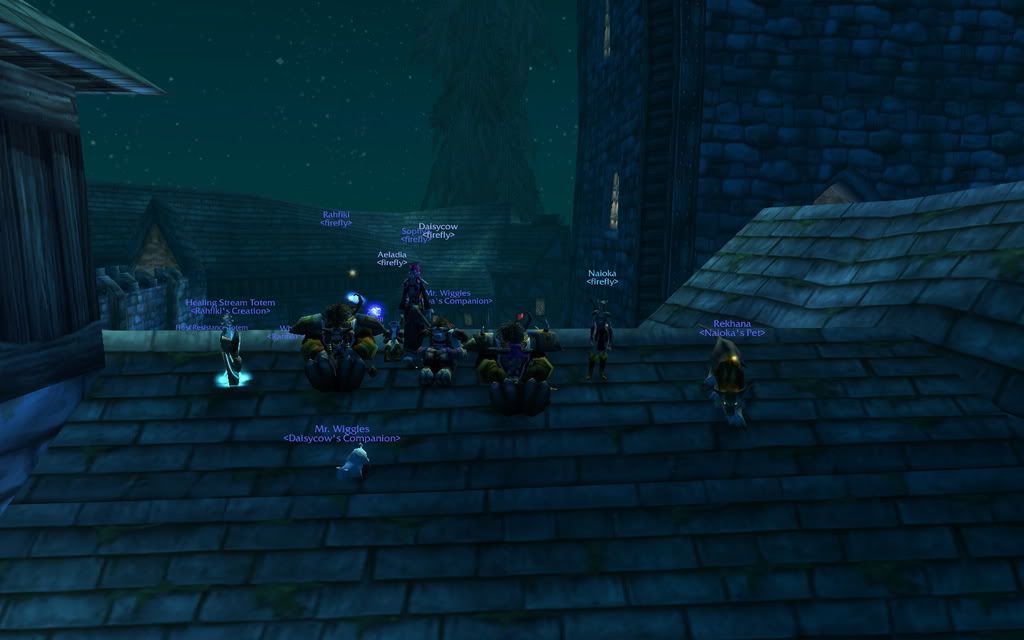 Everyone seemed to have a good time.
Stay tuned to find out what we will be tackling for our next Guild Participation day next Wednsday.
Captain out....