It's always good to hook up with an old friend and catch a show!
Sol, one of my oldest and bestest WoW buddies, shot me a whisper that the
Tauren Chieftains
were about to play at the
World's End Tavern.
So I hopped onto my Netherdrake and got there just in time to see the band take the stage.
Here we are watching the concert.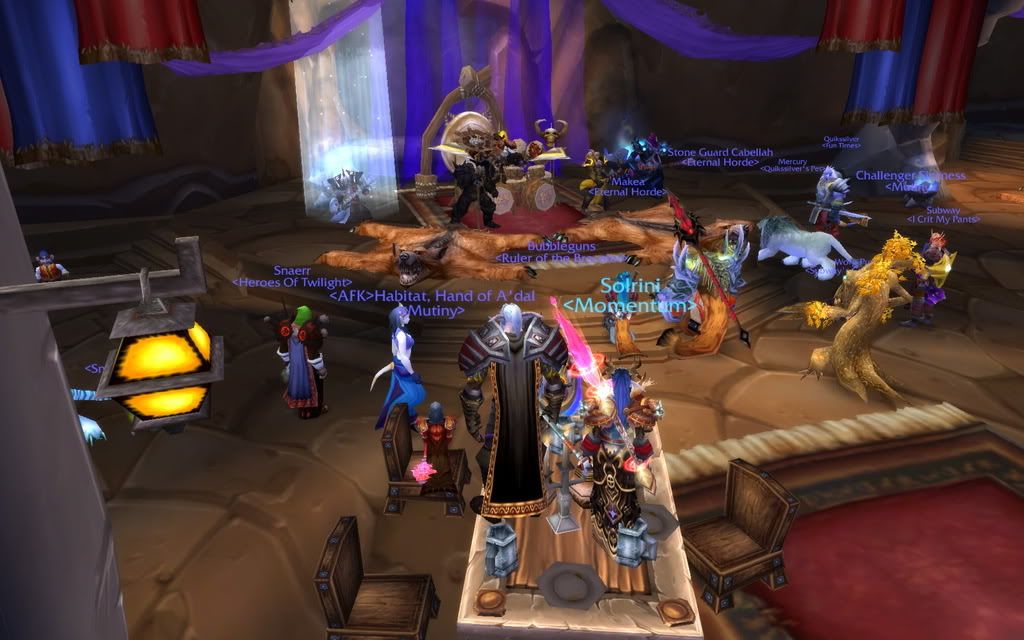 ...and just in case you haven't seen the video:
What no MTV awards?